The Northern Ski Works Killington 'Crew'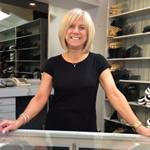 Mary Fiore is the soft goods buyer at Northern Ski Works.  When she started skiing at Killington in 1976, her passion for the sport grew and she truly became an avid skier.  She relocated with her family full-time to Killington over 25 years ago and since 1998 she has been with Northern Ski Works.  After working in sportswear manufacturing in Boston for 15+ years, that experience plus an extensive background in fashion design made her role at Northern Ski Works the best of both worlds.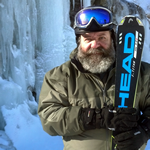 Hal Karabots graduated from UCONN with a degree in Electrical Engineering.  Rather than pursuing a career in that field, he followed his passion for cycling and found himself for the next 15 years working in the bicycle industry.  This lifestyle allowed him to pursue his outdoor interests in fly fishing, mountaineering and skiing.  After a few years of ski bumming, Hal officially entered the ski business in 1984 and hasn't looked back.  In 1994 he joined Northern Ski Works as hard goods manager and attended Ball State University to study 'Pedorthic Management of the Foot'.  Over the last decade Hal has attended Masterfit University annually, participated in product development with several ski and boot companies and has had the good fortune to work with and meet other talented ski professionals from all over the world.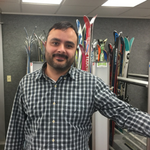 Rick Gaspar is the General Manager and hardgoods buyer at Northern Ski Works.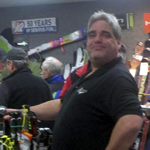 Paul "Blackie" Tanguay has been in the ski industry for over 20 years. Duties have included, boot fitting, ski tuning and store management positions. He has been an avid Killington skier since the mid 1970s and moved to the area full time in 1990. The challenging terrain and diverse trail system has kept him a faithful Killington skier. His experience lends itself to his commitment to complete customer satisfaction.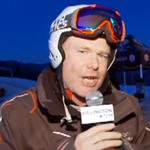 After getting his BS degree in Industrial Arts & Technology, Chris Slade decided to take a year off … which has turned into 30 plus years in the ski business.  Joining NSW in 1997 he has been selling and fitting ski boots in our Killington location ever since.   In his family, skiing was not just a passion but a lifestyle and now he shares that with his own two kids.  When he's not in the shop fitting boots you can find his alter ego "Slado" hosting TV shows for the Resort Sports Network.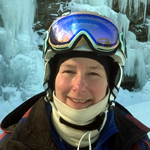 Rae Newell has been working for Northern Ski Works for over 20 years. She is an artist who loves to paint the beautiful landscapes of Vermont and has been skiing her whole life. Her love of Vermont makes it easy to work with customers and make sure they love this state as much as she does.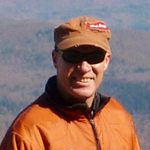 After graduating from Paul Smith's College Chip Dwyer decided to apply for a job in Killington Ski School in the winter of 1977 and found a home at NSW in 1983 as a bootfitter and found he was hooked to the mountain lifestyle. Now a supervisor and PSIA level 3 coach in the snowsports school he rounds out his winter activities by writing for SnowEast magazine and has recently started a blog on skibrain.com.  To fill in the summers here, Chip works and teaches golf at the Killington Golf Resort and can be found kayaking the lakes in the area as soon as the fish are biting.
Thanks so much for visiting our online store. Our team is excited to provide you with an impeccable online shopping experience and remains available to assist at any time. If you have questions, comments or concerns about your order or the content found within this website, please feel free to contact us via telephone at 802-422-9675 at out main store in Killington or 802-228-3344 at the Okemo area store or send us an email and one of our experienced team members will get back to you right away.  Again, thanks for visiting our store and we look forward to serving you in the future.
The Northern Ski Works Okemo Team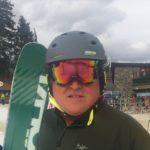 Tom Favro is the store Manager at the Ludlow location. With over 36 years of experience in the ski business, he is a Master Bootfitter and has previously worked as a boot tester for SKI Magazine (for 5 years) and SKI PRESS Magazine.  Tom has been skiing since he was 2 years old and has no plans of stopping anytime soon.  Having turned his passion into a career, he's pretty sure he's living the good life!